Full Spectrum Localization
We have got all bases covered, all around the globe
From translation of technical documents for regulatory compliance to multilingual website localization, and everything in between, we have the experience and capability of satisfying our clients' most demanding localization requirements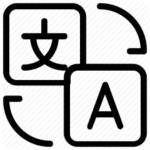 Translation
With support for all mainstream document formats, our network of translators, editors, and proofreaders have the capacity to take on complex translation jobs with very challenging volumes and timelines.
By engaging linguistic and industry experts who are natives speakers of the target language, we ensure that your translated content is accurate to the dot and delivers the message as you intended.
Your website is the digital manifestation of your business for its stakeholders, be it customers making purchases through your e-commerce store, employees accessing information through your company-wide intranet, investors perusing through your financials reports, suppliers understanding your policies and procedures, or the global public learning about your brands.
We can simplify the process of transforming your content so that it resonates with all of your global stakeholders from the moment they first visit your website.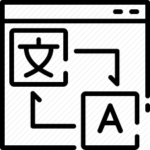 Website Localization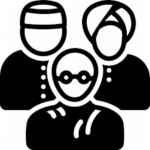 Multicultural Marketing
Our clients spend fortunes on marketing campaigns that personify their brands. A great deal of time is spent on choice of words, tone, colors, etc so that message has maximum impact on your target audience. Don't let all of this get lost in translation when you go global.
Our linguistic and cultural experts, transcreate and adapt your marketing copy by understanding the idioms, puns, word play, subtext, and rhymes in your source language and delivering the most appropriate creative solution for the target market.
Trust our team of dedicated Account Managers to help you effectively navigate your brand through the global marketplace to your desired audience.
With interpretation services in over 85 languages, we offer turn-key solutions where our teams of domain-expert interpreters help facilitate interactions between two or more language. Our on-site interpretation services include both consecutive interpretation and simultaneous interpretation, as well as the provision of specialized equipment that is required for such services.
LangFort also provides fast and secure over-the-phone interpretation in over 85 languages.

Interpretation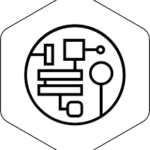 Software Localization & Testing
From initial conceptualization to localization and functional testing, our 360-degree software globalization solutions ensure that your software is culturally sensitive, linguistically accurate, and functionally rock-solid. 
By deploying industry best practices and building quality into each stage of the localization process, we ensure that individual processes and tasks are managed and coordinated in order to yield the highest consistency in the final product, fastest time-to-market, and maximum cost savings.
Whether you are running a multilingual inbound customer care call center to attend to your customers' needs, or an outbound call center to make marketing call and conduct research, our call center solutions can help you connect seamlessly with your non-English-speaking customers.
Our call center agents have been rigorously trained and systems thoroughly tested to enhance your customers' experience by providing them with the fastest connection time, quickest handling times, and the safest protocols for handling of their personal information.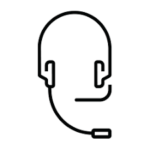 Call Center Support
Localize your content to take it anywhere, in any language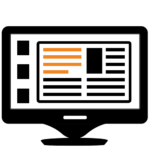 Desktop Publishing
When you are presenting information that has multiple content types to your audience, translating only the text elements of your content may still leave so much unsaid. 
With support for all mainstream media formats, our team of linguistic and cultural experts ensure that the media elements of your content such as images, tables, schematics, charts, and graphics resonate with your target audience.
With voice artists in over 110 languages who have in-depth industry experience and expertise, we can help your video and audio content deliver your message in the style, tone, and voice that you intend and your audience understands.
Our sound engineers ensure that we can always churn out the highest studio-grade production quality for all types of media including film, television, video game, audio, e-learning and training material.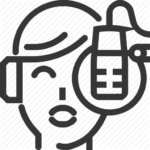 Voice-over and Subtitling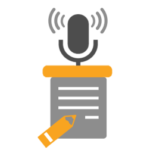 Transcription
Whether you have a handful of voice notes on your cellphone, or hours and hours of audio archives recorded on tape, we have got you covered for all your transcription needs.
With the ability to handle legacy and modern media formats ranging from tapes and discs to live broadcasts, and everything in between, we offer transcription services at a very high degree of accuracy and fast turnaround time.
Would you like to start a project with us?
Give us a call or drop an email and our account managers will get in touch