Linguistic tools and teams tailored for your line of business.
We have linguistic experts who have in-depth experience and knowledge of your industry, and tools devised to help take your trade to the global marketplace.

Advertising & Marketing
Your advertising and marketing teams design the creative strategy for your brand with a particular audience in mind. Every element of the design, including colors, graphics, words, and tone, is fine tuned to have maximum impact on that particular audience.
When you want to take your campaign global, simply translating your copy just won't do. Our multicultural marketing linguists and expert copywriters, assisted by tools to streamline terminologies, will help you adapt your creative strategy for any market.
Successful financial services firms essentially face four challenges – data accuracy, data security, regulatory compliance, and customer satisfaction.
From translation of content such as financial reports, prospectuses, initial public offering, financial instruments, insurance policies, application forms, claims, compliance documentation, ATM prompts, loan marketing materials,  to directly interacting with your foreign language speaking client via phone, live chat, email, and social media, our solutions help financial services firms of any size to overcome challenges associated with globalization.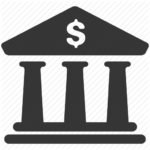 Banking & Finance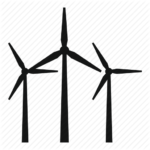 Energy & Utilities
Being among the most regulated sectors, organizations that deal in public utilities, oil & gas, mining, and renewable energy have localization needs in highly specialized subject matters such as engineering, geology, scientific patents, and subsea technology.
Our solutions cater to content ranging from training materials, manuals, and technical data sheets, environmental reports, geological surveys, contracts to multilingual customer services management
Across the world, Federal, State, and Local Government agencies, and private contractors dealing with them, partner with us to manage high volumes of complex localization requirements under tight timelines and at the highest level of quality, thus providing best value to the tax payer.
And with 24/7 service, agencies and their contractors can rest assured that our teams will always be available to handle all of their requirements in over 110 languages.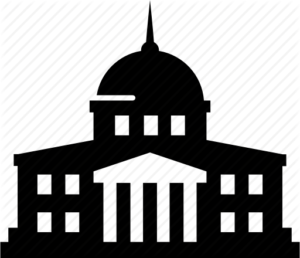 Government & Contractors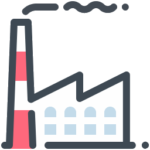 Industrial & Manufacturing
Industrial corporations with global stakeholders including multilingual employees, foreign governments, and an international customer base, count on LangFort to provide them with localization solutions that guarantee technical and linguistic accuracy of their communications.
Our technology and team of linguistic experts who specialize in subject matters such as engineering, chemicals, consumer electronics, automotive, aerospace, and other related fields, can streamline processes and reduce times to deliver high quality localized content so that you focus on what you are great at – making things.
From certified translation of voluminous legal documents to transcription of lengthy proceedings. From simultaneous interpretation in the courtroom to on-site staffing to help you manage the burden, our team of legal translation specialists aided by our state of the art translation tools, can provide you with the highest quality of service with the shortest turnaround times.
And with Legion, LangFort's proprietary translation management system, you will have complete transparency and control over the progress being made and the cost being incurred.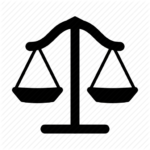 Legal Services
Life Sciences & Health
We understand the importance of clear and precise communication when people depend on you for their health and lives. And with increasing regulatory compliance requirements, the pressure is on to deliver right the first time.
From linguistic validation of clinical trial studies and assessments to accurate device and drug labeling compliance, our experience in this industry ensures that your content will be localized faster while being accurate, complete, and compliant for all of your global target markets.
From breaking news updates to live coverage of the main events in sports, everything related to the media industry must happen NOW! Being a trusted localization partner for the leading media companies, we operate with the same sense of urgency to ensure that you are the one breaking the news.
With translators, editors, proofreaders and interpreters covering over 110 languages available to you through a unified platform 24/7, your requirements for document translation, interpretation, transcription, copy adaption, voice-over, subtitling, and everything else, will always be fulfilled regardless of the deadline.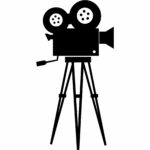 Media & Entertainment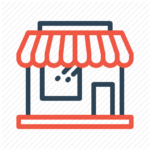 Retail & E-Commerce
Whether you are a chain of brick & mortar stores or an e-retailer looking to grow your global revenues, it is vital that you connect with customers at a level which they understand.
From conducting marketing research to help you accurately identify customer demographics in different markets to website localization based on those results, LangFort specializes in helping brands with their globalization strategies to help them differentiate from their international competitors. Our multicultural experts and transcreaters also assist with localizaing your social media, email marketing, and customer support services to drive revenues.
Tech companies need to be at the top of their game to maximize potential revenues from the fast paced industry which offers a lot of potential to global players. This includes having a localization partner like LangFort which can provide a unified platform to centrally develop and manage technical content.
Apart from translation in over 110 languages of manuals, technical documentation, help guides, packaging, and legal documents such as EULA, ToS, and patents, LangFort provides full circle software localization and testing on industry benchmark standards.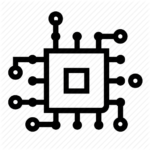 Software, Hardware & Technology
Would you like to start a project with us?
Give us a call or drop an email and our account managers will get in touch